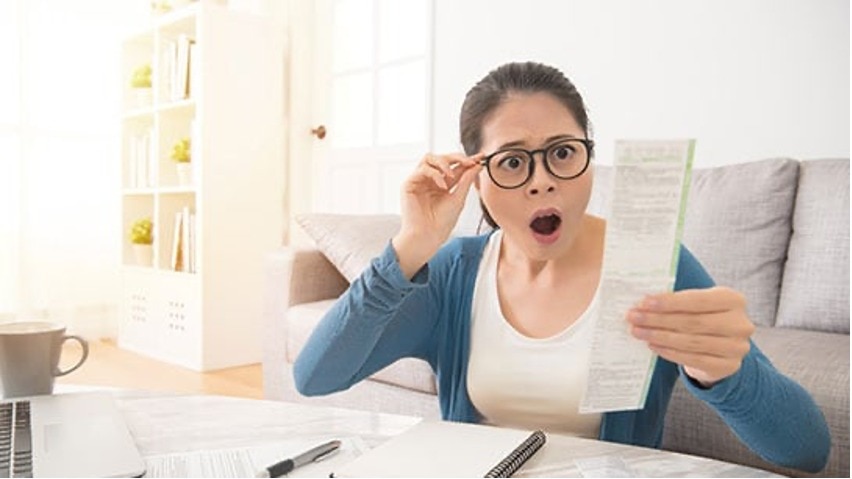 Among all house appliances, many people quit using washing machines to save on electricity. A washing machine is considered the electronic appliance that consumes most electricity and increases electricity bill significantly.
Do washing machines consume a lot of electricity? Let's do this simple calculation.


How many watts does a washing machine actually consume?
Washing machine power rating
Before calculating the electricity consumption of a washing machine, we need to understand the overall rated power of your device, that can be found easily from the label on the back of your washing machine. You can also check it on the manufacturer's website for full details of product manual.


Washing machine electricity consumption calculation formula
Before you accuse a washing machine as power hungry and increases your electricity bill and then opts to quit using it, let us do the calculation according to average washing habit of a family in India.
For example, say you use a washing machine that consumes 2000 watts of power for washing and drying your laundry. Say you use the washing machine twice a week in duration of 2 hours per wash. It means the washing machine works for about 4 hours per week, or 16 hours per month.
The calculation formula is very simple.


Power consumption = appliance power rating x duration of use (hours)
1 month washing machine power consumption = 2000 watts x 16 hours = 32,000 watts = 32 kWh.
Tips to reduce washing machine electricity consumption
A washing machine is a technology used for washing clothes and it contributes almost 10% of your electricity consumption. However, you can save electricity consumption by following the below mentioned.
#1: Pre-soak the stains
#2: Avoid using hot water if unnecessary. Wash your clothes in cool water as often as possible.
#3: Avoid more numbers of cycle (It's recommended to select Eco or Quick Wash mode).
#4: Wait until your washing machine to get full load.
#5: Switch off the washing machine power when finish.


You can even save more watts with Electrolux washing machines
Electrolux washing machines are known to be power efficient with 5 star energy rating and still ensure effective washing performance thanks to ultimate features. Energy Saver Feature adjusts the time and water for reduced energy consumption according to the load size. Furthermore, Electrolux's EcoInverter motor can help to save up to 50% lower energy consumption compared to traditional models.
Check out below for our recommended product: