The efficiency of your washing machine depends greatly on the type of detergent and how you use it for washing.
However, there are many types of detergents in the market, making customers confused about the one they should choose. Some are designed to be used for hand washing, or with only washing machines; some are made for removing tough stains, and some are for delicate items like silk and woolen.
Also, due to the differences in washing mechanisms, there are different detergents for front load and top load washing machines.
In this article, Electrolux India will compare the differences between front load and top load washing machines and how to choose the proper type of front load detergent. Plus, some extra tips for detergent usage will also be provided.


Basic things to know first
What are the differences between front load and top load washing machines?
The main difference between these two types of washing machines is the location of the door. For top-load washers, you put in the laundry from the top, whereas front loaders are opened from the front of the machine.
Top load washing machines have an agitator in the drum, so they consume more water and have a longer washing cycle. Front loaders, on the other hand, have no agitator and clean laundry using tumbling.


What are different types of detergents available in the market?
Hand wash powder is designed for washing clothes by hand or for semi-automatic washing machines which need more water and suds (foam) to remove stains with less agitation. Since this type of detergent produces more suds, it takes more time in dissolving.
Machine wash powder is commonly used in a fully automatic washing machine where you generally require less water and detergent to clean your laundry. It takes less time to dissolve, yet it is harsher on your clothes and not suitable for hand washing.
Liquid detergent is the most widely used detergent and can completely dissolve in the water even in cold water, thereby not leaving any residue on the clothes. It is also can be used in a fully automatic washing machine.
The table below summaries the different usage of those three detergents:


Hand wash powder
Machine wash powder
Liquid detergent
Do's

Hand washing
Semi-automatic washing machines
Remove tough stains

Fully automatic washing machines
Wash whites
Remove outdoor stains or soil

Fully automatic washing machines
Pre-treat stains
Remove greasy stains
Wash colors and baby clothes

Don'ts
Fully automatic washing machines

Hand washing
Semi-automatic washing machines

Hand washing
Semi-automatic washing machines
How to choose the proper detergent for your washing machine?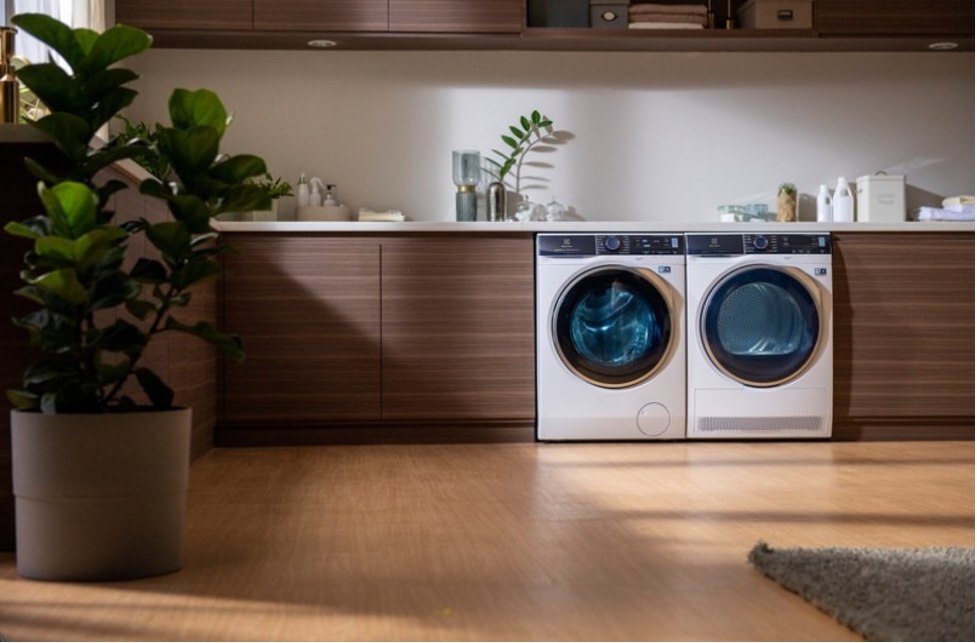 A top-load washing machine needs a detergent that generates a lot of suds because it has an agitator or pulsator in the drum. It also requires more water and washing cycles to clean your laundry.
However, since a front-load washing machine uses less water than its top-load counterpart, it requires a high efficiency (HE) with low suds detergent. The low suds formula of the HE detergent produces less lather and removes all the dirt and detergent residue with less water.
If you add any other kind of detergent to a high-efficiency washer, then it may cause excessive foam, which creates a residue of detergent over the clothes and machine. Plus, this can also block up the system, which can prevent the washer from draining out water from the washer and, in turn, cause more suds.


Frequently asked questions about washing machine detergents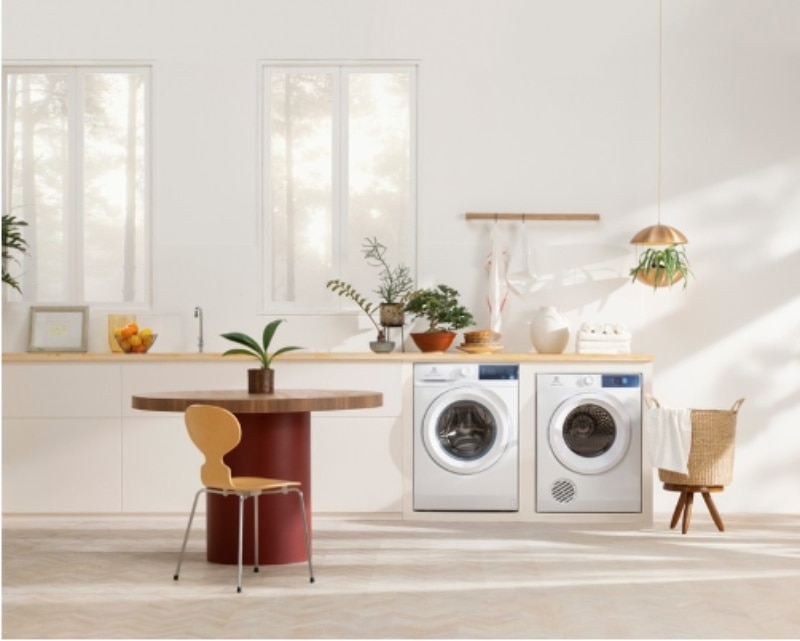 1. Can we use top load detergent in front load washing machine?
No, absolutely not. Top load detergent produces more lather and so leaves more residue behind, thus your clothes may not be effectively washed if you use top load detergent for front load washers. Your clothes may appear dark and dirty due to the detergent residue sticking to their fabrics.
Plus, excessive forth will build up and clog the parts of the washing machine, deteriorating its lifespan.
So, we would recommend using only HE (high efficiency) low suds detergent in front load washing machine.

2. Can we use hand wash detergent in washing machine?
No, hand wash detergent takes more time to dissolve residue and produces the highest amount of soapy lather, which may harm both your clothes and your washer.
Only use the detergents that are recommended by your washing machine's manufacturer. An improper detergent will harm the washing and rinsing process, or even overflowing.

3. How do I know if the detergents that are displayed in the shops are suitable for top load or front load washing machines?
You should take time to read the label as the usage of the detergents is normally specified on the packaging or represented with a picture of a front load washing machine in front of the packet or box.

4. Can I mix detergents when using front load or top load washing machine?
Mixing liquid and powder detergents can cause the dispenser to clog. So, don't mix detergents.


Electrolux washing machine for a more sustainable laundry routine.
Through Make it last campaign, Electrolux seeks to inspire changes and shape a more sustainable world.
Electrolux washing machines do more than just clean. With UltraMix technology, detergent and softener is thoroughly dissolved and activated before it enters the drum. This ensures that your clothes are cleaned without leaving visible detergent residue at the end of the cycle. With UltraMix you can say goodbye to visible detergent residue and forget rewashing. UltraMix not only saves you from rewashing but also prevents damages to your clothes from harsh detergents and makes your clothes last longer.
Plus, The HygienicCare option finishes the wash cycle with a soft spray of vapour to remove up to 99.9% of allergens and germs.* HygienicCare produces vapour at just 40°C, so it is gentler on your fabrics, whilst also saving energy.
See some top pick Electrolux washing machines from our UltimateCare series: