When it comes to cooking, having a reliable stove is a must. Buying a new stove can be overwhelming when you haven't been in the market for some time, things have probably changed, and you have new things to consider when making your selection.
We have created a helpful buying guide to help you choose a good hob, be it an induction or a gas stove, for the way you and your family cook. Take a look at our tips below on how to choose an induction/gas stove your kitchen.
Stove & hob sizing: Things to consider
When researching for a new stove, it's important to consider all elements of its size. You need to consider not only the width of the hob but also the number of different cooking zones it offers and whether they have flexibility.
The standard stove size is 60cm, enough for most households, however some brands offer stoves as small as 30cm, slightly bigger at 70cm and the largest being 90cm. You may look at pairing a 30cm gas or induction stove with a 60cm stove of a different type, giving you ultimate flexibility in the kitchen.
How many burners should we have?
The number of burners you should have really depends on how much cooking you do on your hob. If you have a large family and always have something bubbling away on the stove, go for the most number of burners you can fit in the space you have. If you are designing a new, larger kitchen, you can choose from a gas hob, induction hob or a hybrid hob to match your cooking style.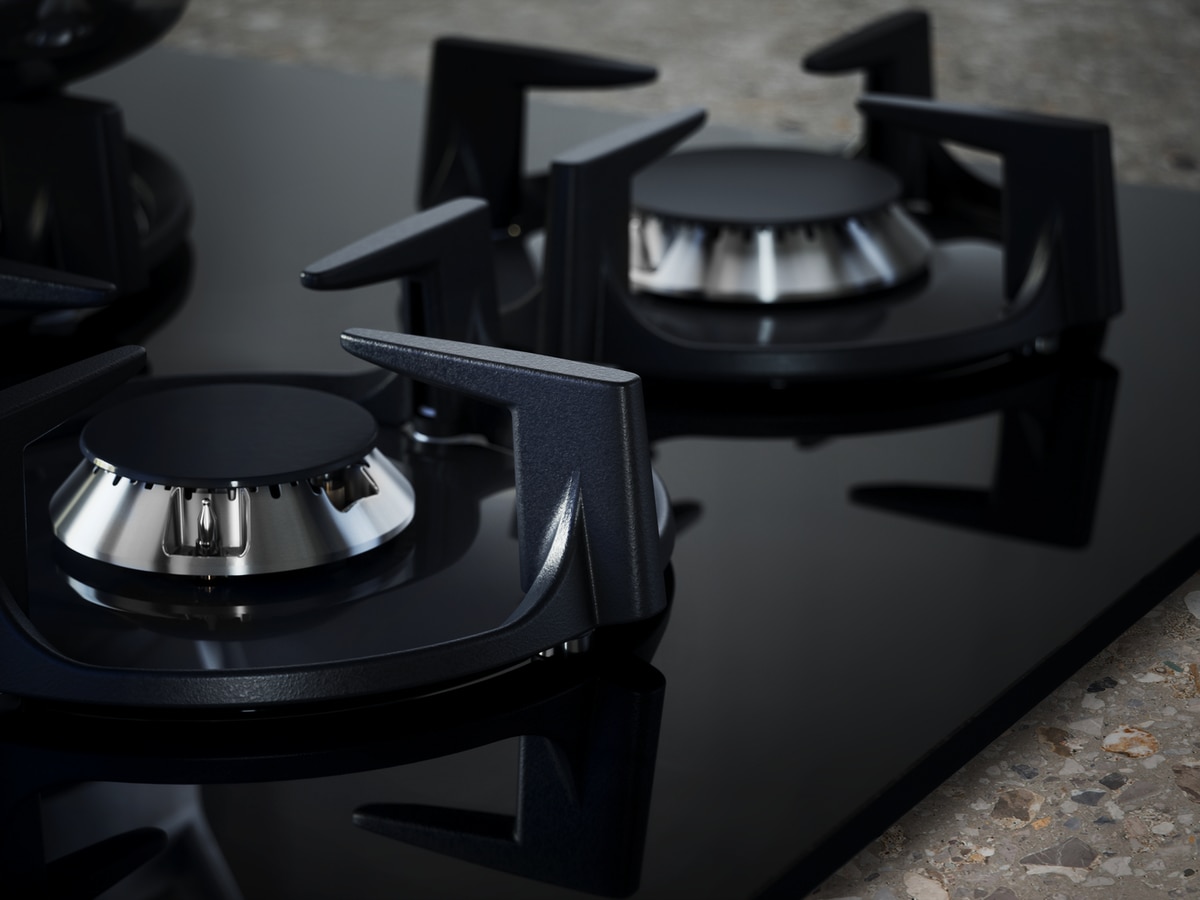 Types of stoves
Induction cooktops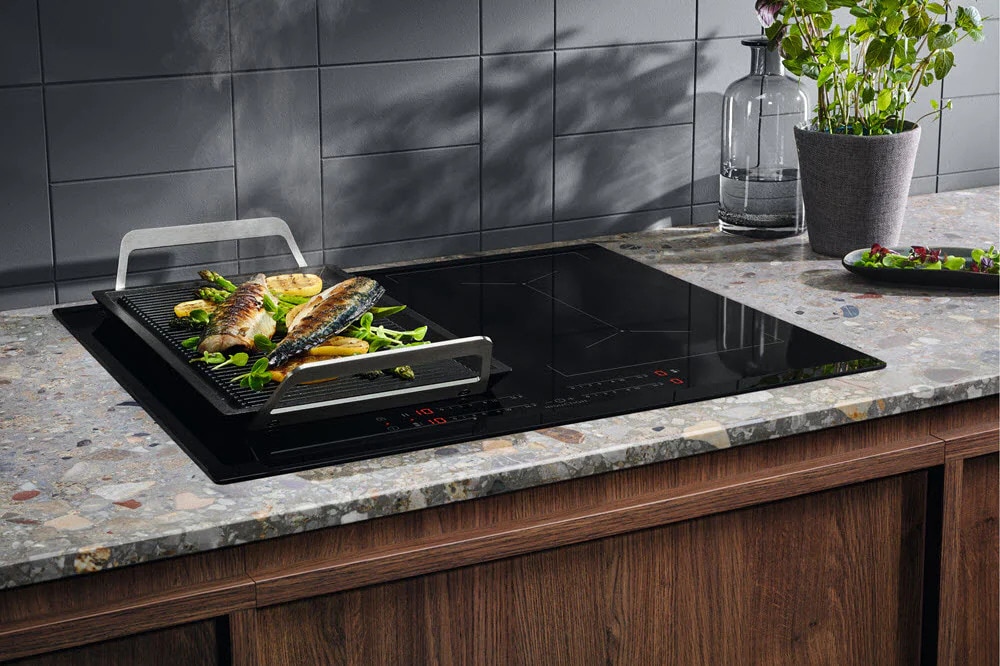 Whilst not currently the most chosen stove type, Induction cooking popularity continues to rise with it being integrated into most modern kitchen designs. With its precision in temperature control and overall efficient performance induction cooking in a lot of ways comes out on top.
Find more helpful information in our article about Things you need to know about induction cooking.
Ideal for:
Small family - large family
Apartment living
Rental properties
Below are some highlighted features that Electrolux induction cooktops offer:
Boiling or high heat in no time
PowerBoost offers you a rapid boil or high heat in a matter of seconds, giving you more time back in or out of the kitchen.
Clean and sleek with precise control
With a flat, easy to clean surface, an induction stove offers not only a design that fits seamlessly into any kitchen aesthetic but complete temperature control with a slide of a finger.
Safety first
Kitchen safety comes before everything else. Induction stoves come with residual heat indicators allowing you to know when the stove is completely cooled and a child safety feature which locks the controls so small wandering hands cannot create mischief in the kitchen.
One touch to pause
The pause function comes in handy if you must leave the kitchen momentarily. At the touch of a button all cooking zones in active will be dropped to the lowest heat level to ensure dishes stay warm but won't be overcooked.
No risk of outages
The Power management function helps automatically redistribute the electrical load between cooking zones when it is about to exceed the limit.
Place pot, activate controls
Isn't it great to have the hob adapt your cooking style, not the other way around? Sensors automatically detect where pots are placed on the cooking surface and illuminate the controls.
Auto heat-up
Designed for professional-grade power and performance, Electrolux induction hobs can boil 1 liter of water in just 3 minutes.
Check out our induction cooktops:
Select the bridge function to combine two zones.
PowerBoost provides quick, intense heat.
Induction is safe, fast, and energy efficient.
SenseFry adjusts heat for even frying results.
Select the bridge function to combine two zones.
PowerBoost provides quick, intense heat.
Gas stoves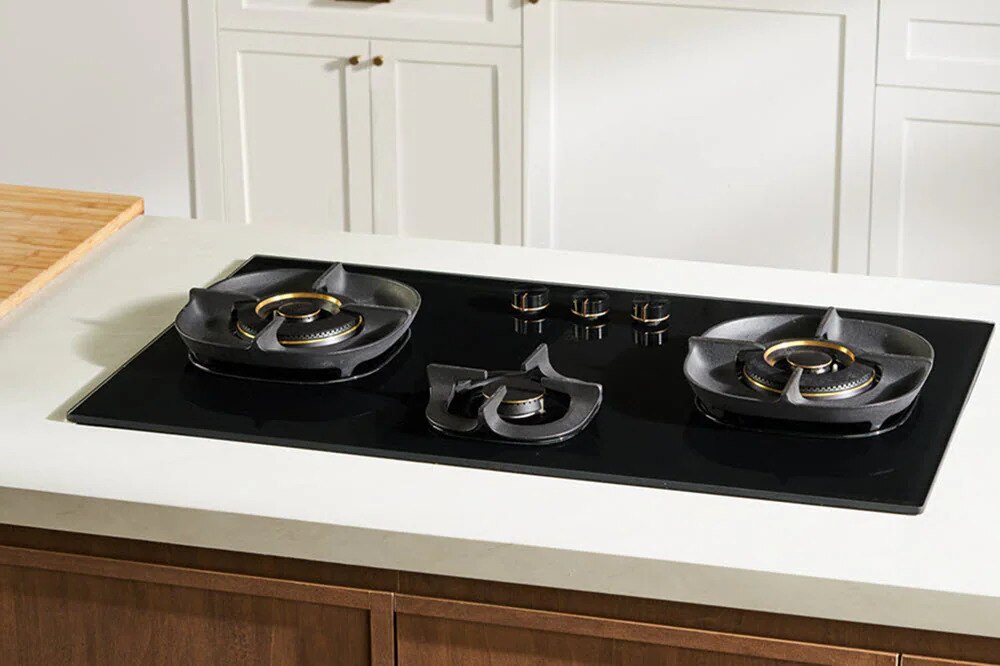 Providing rapid and powerful heat, gas stoves are popular amongst cooking enthusiasts and more traditional homes. Coming with an electric ignition, you can start cooking within moments. A great advantage of cooking with gas is a clear visualization of the heat via the bare flame.
Ideal for:
Family
Entertainer
Serious home cook
Below are some highlighted features that Electrolux gas stoves offer:
Flame out. Gas off.
When cooking with gas, at times the flame will unexpectedly go out. Our flame failure device will automatically shut down the gas supply, allowing your family to stay safe from poor air quality.
Sturdy and stable
Sturdy cast iron supports make sure that your pots and pans stay firm while cooking.
Ensure stable flame
StepFlame delivers precise control of the heat intensity with three rings of flame with stepped settings. These pre-defined settings guarantee the same flame and heat level every single time, which is perfect to cook a variety of dishes.
Reduce heat loss
The FlameShield trivet reduces heat-loss to deliver more intense heat to the cooking process, saving you energy costs.
By directing heat more efficiently, Electrolux gas stoves with the FlameShield trivet cook faster and consume less energy than previous models. You can now enjoy your culinary experience without worrying about utility bills.
High power burner
Electrolux gas hobs are equipped with high-power burners that provide you with intense heat and a steady flame. This is perfect for stir-frying dishes when a very high temperature is required.
Easy installation
The extended glass overhang and flexible bracket makes installation into existing kitchen layout easy without additional modifications.
Check out some of our gas stoves:
*Disclaimer: Pictures are for illustration purpose only and not necessarily the products that are sold.