Popular in Europe for years, induction cooking is now taking other countries all over the world by storm. A technology based on unbeatable precision, power and safety; it is the only type of cooking that can tempt you away from gas.


1. What is induction cooking?
Unlike gas or ceramic radiant hobs, induction stove heats the cookware directly rather than heating the stove first. A wonderful consequence of this is that your home remains cool, with no heat emanating from your cooktop; something to appreciate in warm tropical weather conditions!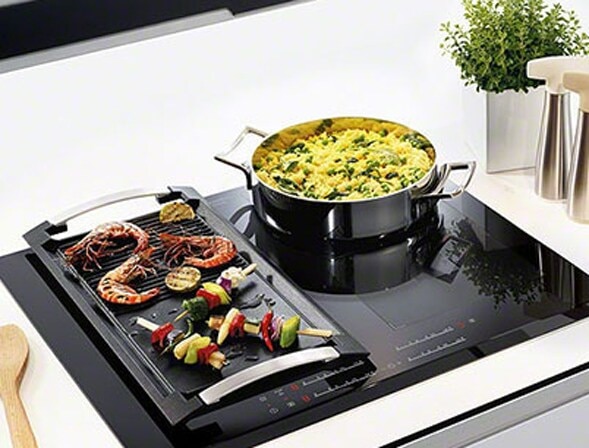 2. How does induction cooking work?
Induction cooking takes advantage of an electromagnetic field generated by passing an alternating electric current through a copper coil wire placed in an induction hob. The produced magnetic field vacillates and induces an eddy electrical current moving in the cookware.


That electrical current flow combines with the electrical resistance of the iron in the cookware, resulting in resistive heating for food cooking. As a result, pots and pans heat themselves with the induction of the electromagnetic field. Thus, your cooktops stay cool to the touch, while your food cooks faster with more precision.


3. What are the advantages of induction cooking?
Induction cooker makes pots and pans heated directly, so the energy used for cooking can be utilized at its best, turning induction stoves into one of the most energy-efficient kitchen appliances. Rather than depending on indirect conduction, induction cooker provides high power and a rapid temperature change in almost an instant.
With the unique direct heating operation, induction also creates a safer cooking environment and facilitates kitchen cleanliness, since you can touch and swipe the surface of induction cooktops right after cooking.


4. Is induction suitable for wok cooking?
Yes. We conducted an experiment to debunk the belief that wok cooking is better on gas because a visible flame seems more powerful.


5. Is induction cooking safe?
Yes, as heat is only generated where the pots or pans is in contact with the cooking surface, the surrounding areas is cool to touch. So, there is no need to worry about burns.
No worries if you forget to turn off the induction hob after cooking, once the pots or pans are removed the conduction is automatically cut.
Some models are equipped with timer, so when the cooking time is up, the induction cooker will turn off, ensuring peace of mind.


6. Is induction cooker better than gas?
Induction is faster than other cooking technologies, boiling 1 litre of water in 3 minutes. The induction hob has precise temperature controls for instant transitions from high to low heat.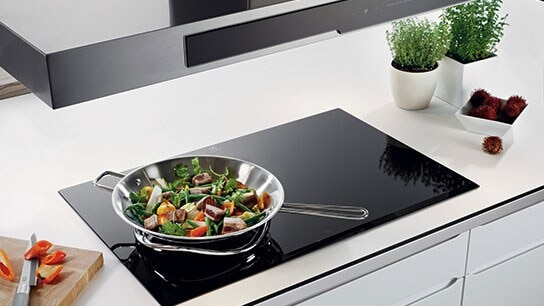 7. Is induction glass top easy to crack or scratch?
Induction glass is made of "ceramic glass" that's very strong and can withstand high temperatures as well as sudden temperature changes. Scratching, however, can occur if one is careless.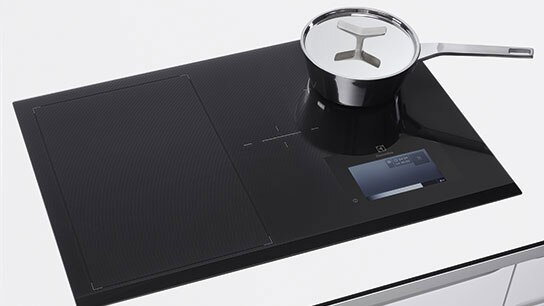 8. What pans to use on induction hob?
To be able to use with an induction cooker, your pots must have magnetic base. Simply look for the induction logo at the base of the pots or pans when you are making your selection.
In other words, you only need proper cookware that contains iron or stainless steel and usually comes with a coil spring sign at the bottom, marking it fit for use on an induction cooker.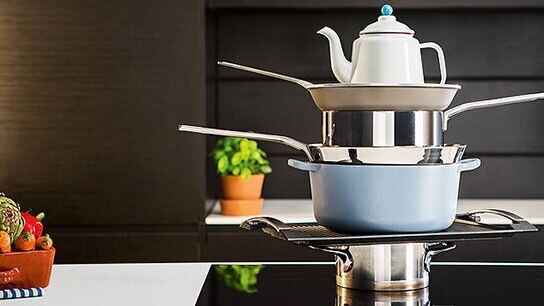 9. Important things you should know before installation
You should check if you have a sufficient power supply and ensure direct power supply to the induction cooker. Sharing of power supply is not encourage as it will affect the performance of the induction cooker.
Ensure that you ask a qualify electrician for installation work. The power requirement for each induction cooker may be different, so always check before making your selection.


10. What if my induction product breaks down?
In case of a breakdown, call the Electrolux Service Centre, describe the problem, and arrange for a technician visit. We provide a 24-month warranty for all Electrolux induction cooktops.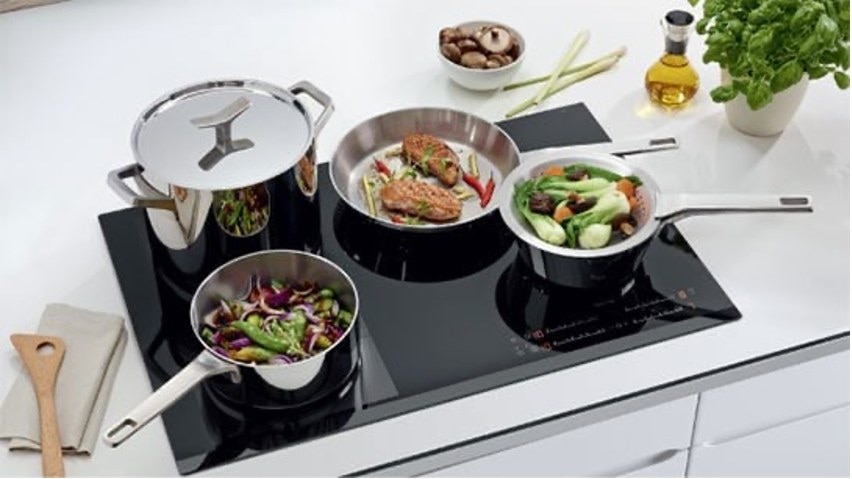 Summary
Induction technology is still on top of the cooking game because of its excellent performance in intensity, speed, energy savings, safety, and cleanliness.
By going through our article, you now probably know that induction cooking is an ideal solution for your kitchen. If you are thinking about choosing an induction stove for your cooking, don't forget to check out our Electrolux induction hob collection. Here, you can find our best Electrolux induction hobs, in different sizes to fit all your preferences.
We also understand your varied cooking style and while thinking of you, we have also designed Hybrid Induction Hobs so as to bring the best of both of Induction Hobs and Gas Hobs.
Check out some of our Electrolux induction cooktops:
<h2